U.S. Markets
Stocks posted big gains in October, propelled by better-than-expected corporate reports.

The Dow Jones Industrial Average led, gaining 13.95 percent.

The Standard & Poor's 500 Index tacked on 7.99 percent, while the Nasdaq Composite added 3.90 percent.1
A Volatile Few Weeks
October opened with a powerful two-day rally, but the momentum faded.
News that Britain's prime minister had reversed her tax cut proposal helped spark the rally, but the gains were erased on renewed fears of higher interest rates and possible recession.2
Market volatility accelerated when a higher-than-expected consumer inflation number sent stocks tumbling in early trading before inexplicably staging a massive reversal that saw the Dow Industrial rally 1,500 points from its intraday low.3
Earnings Spark Rally
As earnings season opened mid-month, investors put aside worries about Fed policy and recession to focus on how companies fared in the third quarter.
By the end of October, 263 companies in the S&P 500 index had reported earnings, and 73.4 percent had topped Wall Street analysts' estimates – above the 66 percent long-term average. Sales rose by 10.3 percent, but much of that gain was attributed to the effects of inflation.4
Mega-Cap Tech Blues
Several mega-cap technology names checked in with disappointing earnings for the quarter and provided weak guidance for the months ahead. The news surprised some investors and resulted in lower stock prices.
Old Economy Names Sparkle
While the mega-caps struggled with declining advertising, poor expense management, and a deceleration in cloud-computing growth, some "old economy" names checked in with quarterly numbers that were above expectations.
For instance, in the industrials industry group sector, 83 percent of companies reported earnings above expectations compared with the 73.4 percent average.5
This divergence in third-quarter earnings between mega-cap tech and old economy names contributed to the wide dispersion in performance between the Dow Industrials and Nasdaq Composite this month.
Sector Scorecard
All industry sectors notched gains in October, with gains in Communications Services (+0.67 percent), Consumer Discretionary (+1.11 percent), Consumer Staples (+9.01 percent), Energy (+24.97 percent), Financials (+11.92 percent), Health Care (+9.61 percent), Industrials (+13.89 percent), Materials (+8.93 percent), Real Estate (+2.00 percent), Technology (+7.85 percent), and Utilities (+1.94 percent).6
---
What Investors May Be Talking About in November
November will be a busy month for investors.

First, the market will be digesting another Fed change to interest rates and the outcome of the midterm elections.

Investors will also be getting updates on inflation and the labor market.

The Consumer Price Index is set for release on November 10th, and investors will be anxious to see if inflation is moderating.

The Producer Price Index will be released on November 15th, providing insights into the cost pressures producers of goods and services face.

In addition, investors' attention is expected to be focused on monthly employment reports and the weekly initial jobless claims.

Trends in the job markets and wage growth will play a role in the Fed's future decisions about interest rates.
---
World Markets
Overseas markets rebounded in October, as political uncertainty in the UK started to get resolved and energy security in Europe improved. For the month, the MSCI EAFE Index picked up 5.26 percent.7

In Europe, Italy rose 9.7 percent, and Germany gained 9.41 percent. Elsewhere, France tacked on 8.75 percent, and Spain advanced 8.0 percent. The UK lagged, adding less than 3 percent.8

Pacific Rim markets were mixed. Hong Kong dropped 14.72 percent due to investor concerns following the meeting of China's Communist Party. Meanwhile, Japan rallied 6.36 percent, and Australia advanced 6.01 percent. Mexico's market advance also caught the eye, picking up nearly 12 percent.9
---
The Fed
Minutes from September's Federal Open Market Committee (FOMC) meeting reflected members' concern over persistently high inflation.19

The FOMC members agreed that additional rate hikes would keep inflation from becoming embedded into the economic landscape and help prevent greater economic pain in the long run.

Several members also expressed worries that overdoing such rate increases might raise the risk of economic and financial market volatility.19
---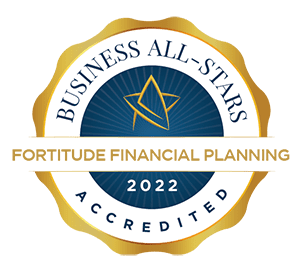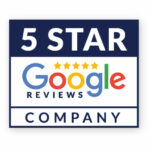 Our blog posts are intended for information purposes only and should not be interpreted as financial advice.
You should always engage the services of a fully qualified financial planner before entering any financial contract.
To discuss engaging the services of Fortitude Financial Planning please email us at info@fortitudefp.ie.
Fortitude Financial Planning Ltd will not be held responsible for any actions taken as a result of reading these blog posts.
1. WSJ.com, October 31, 2022
2. CNBC.com, October 4, 2022
3. CNBC.com, October 13, 2022
4. LipperAlpha.Refinitive.com, October 28, 2022
5. LipperAlpha.Refinitive.com, October 28, 2022
6. SectorSPDR.com, October 31, 2022
7. MSCI.com, October 31, 2022
8. MSCI.com, October 31, 2022
9. MSCI.com, October 31, 2022
10. WSJ.com, October 27, 2022
11. CNBC.com, October 7, 2022
12. CNBC.com, October 14, 2022
13. FederalReserve.gov, October 18, 2022
14. Finance.Yahoo.com, October 19, 2022
15. CNBC.com, October 20, 2022
16. MarketWatch.com, October 26, 2022
17. CNBC.com, October 13, 2022
18. Investing.com, October 27, 2022
19. WSJ.com, October 13, 2022
20. NationalPeanutBoard.org, 2022
21. Statista.com, 2022
This content is developed from sources believed to be providing accurate information, and provided by Twenty Over Ten. It may not be used for the purpose of avoiding any federal tax penalties. Please consult legal or tax professionals for specific information regarding your individual situation. The opinions expressed and material provided are for general information, and should not be considered a solicitation for the purchase or sale of any security.