U.S. Markets
Stock prices were mixed as enthusiasm over the economic potential of artificial intelligence was offset by concerns about the federal debt ceiling.

The Dow Jones Industrial Average lost 3.49%, while the Standard & Poor's 500 Index notched a slight gain, adding 0.25%. The Nasdaq Composite led, picking up 5.80%.1
Prevailing Headwinds
Stocks navigated several headwinds, including talk of another Fed rate hike, concerns about regional banking stresses, and ongoing recession fears.
But the most challenging headwind for the market was the uncertainty surrounding the national debt ceiling.
Debt Ceiling Talks
The political brinkmanship surrounding the talks was unsettling for the financial markets.
Stocks were held captive to the ebb and flow of updates, falling when lawmakers' talks faltered and rising when an agreement seemed near.
As the month closed, the debt ceiling measure appeared close to the finish line.2
Upbeat Corporate Reports
One source of support for stocks last month was first-quarter corporate reports, which exceeded the market's low expectations.
With 97% of the companies comprising the S&P 500 reporting, 78% reported a positive earnings surprise.
This is the best performance relative to Wall Street estimates since the fourth quarter of 2021.3
AI Movement
This corporate earnings season ushered in a dramatic development—a heightened focus on artificial intelligence (AI).
In an analysis of earnings calls, 110 companies mentioned AI, representing a 40% increase from the fourth quarter.4
One mega-cap chip company reported above-consensus earnings along with strong guidance due to its AI-related business, igniting investor enthusiasm that rippled across the technology and communication services sectors as May came to a close.4
Sector Scorecard
Three industry sectors ended the month with gains: Communications Services (+4.87%), Consumer Discretionary (+3.54%), and Technology (+10.39%).
Losses were seen in Consumer Staples (–5.89%), Energy (–8.13%), Financials (–2.18%), Healthcare (–4.42%), Industrials (–1.12%), Materials (–5.26%), Real Estate (–3.99%), and Utilities (–6.55%).5
What Investors May Be Talking About in June
The Federal Open Market Committee (FOMC) will close its two-day meeting on June 14 and update investors on the direction of short-term rates.

At its May 2023 meeting, the FOMC announced a 25 basis point hike, adding that Committee members may decide to pause on future rate hikes, depending on fresh economic data and prevailing financial conditions.

But the market believes that the Fed will raise interest rates at least another 25 basis points this summer, perhaps as soon as this month.6

FOMC meetings have been important events in the markets for the last two years, and this upcoming one is no different.
---
World Markets
The MSCI-EAFE Index slid 4.76% in May as Germany's economy entered a recession and China's most recent reopening efforts struggled.7

European markets were under pressure most of the month. At the end of May trading, France lost 5.24%, the U.K. dropped 5.39%, and Italy fell 3.79%.8

Pacific Rim markets mixed. China's Hang Seng index dropped 8.35%, while Japan's Nikkei rose 7.04%.9
---
The Fed
After raising interest rates by 0.25% at the start of May, the minutes from the Federal Open Market Committee indicated a division among committee members over whether further rate hikes would be necessary.19

The majority of them signaled that they were ready for a pause.

Members supporting another rate hike believed that the progress on inflation was moving too slowly in reaching the Fed's target inflation rate of 2%.19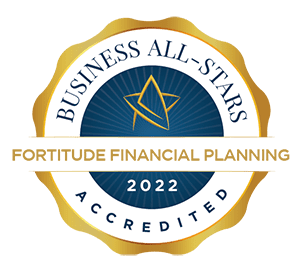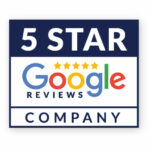 Our blog posts are intended for information purposes only and should not be interpreted as financial advice.
You should always engage the services of a fully qualified financial planner before entering any financial contract.
To discuss engaging the services of Fortitude Financial Planning please email us at info@fortitudefp.ie.
Fortitude Financial Planning Ltd will not be held responsible for any actions taken as a result of reading these blog posts
1. WSJ.com, May 31, 2023
2. CNBC.com, May 31, 2023
3. Insight.FactSet.com, May 26, 2023
4. Insight.FactSet.com, May 26, 2023
5. SectorSPDR.com, May 31, 2023
6. CMEGroup.com, May 31, 2023
7. MSCI.com, May 31, 2023
8. MSCI.com, May 31, 2023
9. MSCI.com, May 31, 2023
10. TradingEconomics.com, May 25, 2023
11. CNBC.com, May 5, 2023
12. CNBC.com, May 16, 2023
13. Reuters.com, May 16, 2023
14. Reuters.com, May 17, 2023
15. CNBC.com, May 18, 2023
16. Finance.Yahoo.com, May 23, 2023
17. CNBC.com, May 10, 2023
18. Census.gov, May 26, 2023
19. Reuters.com, May 24, 2023
20. WHO.int, May 26, 2022
21. Healthline.com, February 28, 2022