U.S. Markets
Stocks ended a volatile fourth quarter with a slight gain, which helped repair some of the damage since the beginning of the year.

For much of the quarter, the sentiment was boosted by stronger-than-expected earnings, a deceleration in inflation, and a growing belief that the Fed may start to scale back on the pace of interest rate hikes.

But the upbeat mood soured in December as recession fears were rekindled by ongoing Fed hawkishness.

The Dow Jones Industrial Average gained 15 percent for the three months, while the Standard & Poor's 500 tacked on 7 percent.

The tech-heavy Nasdaq lagged, slipping 1 percent.1
An October Rally
The quarter opened on a volatile note as stocks reacted to both international news and domestic economic updates.
An above-consensus inflation report sent stocks to levels not seen since 2020 before mounting an impressive turnaround that by day's end had witnessed the Dow Industrials climbing 1,500 points from their midday low.2
The market stabilized as third quarter earnings started rolling in.
Early earnings reports calmed some fears of deteriorating profits and pushed Fed policy concerns into the background.
November Follow Through
Stocks added to their gains in November based on growing investor optimism for a slowdown in future rate hikes.
After the Federal Open Market Committee (FOMC) announced a 75 basis point rate hike at the start of the month, stocks retreated on hawkish comments by Fed Chair Jerome Powell in his post-meeting press conference.
Markets staged a quick recovery, though, following a cooler-than-expected inflation number that ignited a powerful rally that lifted stocks to their biggest one-day gain in two years.3
December Blues
Stocks opened in December by surrendering some of the October and November gains as recession fears and concerns over higher rates once again dragged on investor sentiment.
The Fed announced another rate hike of 50 basis points, but it was the increase in the terminal rate (i.e., the rate at which the Fed stops further rate hikes) that elevated recession worries and closed the quarter and the year on a muted note.
Quarterly Sector Scorecard
Ten sectors notched solid gains for the quarter, but Consumer Discretionary was under pressure (−9.33 percent).
Energy (+21.45 percent), Industrials (+18.55 percent), Materials (+14.22 percent), Financials (+12.65 percent), Health Care (+12.17 percent), and Consumer Staples (+11.72 percent) posted double-digit gains.
Utilities (+7.62 percent), Technology (+4.96 percent), Real Estate (+2.55 percent) and Communications Services (+0.21 percent) also posted gains.4
---
What Investors May Be Talking About in January
In the month ahead, expect the market spotlight to fall on three key dates.

The first will come on January 12th with the December Consumer Price Index report.

A continued slowdown in inflation may help lift some pressure on the Fed to raise interest rates.5

The second will be on January 26th with the initial reading of the fourth-quarter gross domestic product.

A healthy number may be a relief to those worried about an imminent recession, or it could be viewed as a reason for the Fed to maintain its hawkish rate hike path.5

Finally, the FOMC will open its two-day meeting on January 31st.

The forward-looking markets tend to focus on what Fed Chair Powell says about the direction of the economy in the post-meeting press conference.5
World Markets
International markets were flat in December, with the MSCI-EAFE Index checking in with a loss of 0.01 percent.6

European markets trended lower on fears of a difficult winter, with losses posted in Germany (−3.29 percent), Italy (−3.67 percent), France (−3.93 percent), and the U.K. (−1.60 percent).7

Pacific Rim markets were mixed with Hong Kong jumping 6.37 percent on further China reopening steps. Meanwhile, Australia dropped 3.37 percent and Japan fell 6.70 percent.8
The Fed
In its mid-December FOMC meeting, the Fed approved a hike in its federal funds rate of 0.50 percent, while indicating its plan to raise rates further in 2023 to combat inflation.

In his press conference following the news, Fed Chair Powell suggested that the next hike may be a quarter percentage point increment. FOMC members lifted the terminal rate (i.e., the rate at which hikes would come to an end) to between 5 percent and 5.5 percent, up from their projection of 4.6 percent in September.18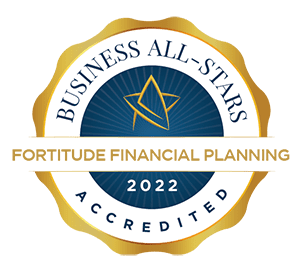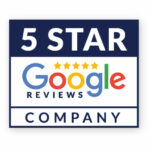 Our blog posts are intended for information purposes only and should not be interpreted as financial advice.
You should always engage the services of a fully qualified financial planner before entering any financial contract.
To discuss engaging the services of Fortitude Financial Planning please email us at info@fortitudefp.ie.
Fortitude Financial Planning Ltd will not be held responsible for any actions taken as a result of reading these blog posts.
1. WSJ.com, December 31, 2022
2. CNBC.com, October 12, 2022
3. BLS.gov, November 10, 2022
4. SectorSPDR.com, December 31, 2022
5. Finance.Yahoo.com, January 2, 2023
6. MSCI.com, December 31, 2022
7. MSCI.com, December 31, 2022
8. MSCI.com, December 31, 2022
9. FoxBusiness.com, December 22, 2022
10. CNBC.com, December 2, 2022
11. WSJ.com, December 15, 2022
12. MarketWatch.com, December 15, 2022
13. Reuters.com, December 20, 2022
14. CNBC.com, December 21, 2022
15. CNN.com, December 23, 2022
16. CNBC.com, December 13, 2022
17. MarketWatch.com, December 23, 2022
18. WSJ.com, December 14, 2022
19. Bestplacesintheworldtoretire.com, 2022
20. Globalcitizensolutions.com, 2022
21. Visionofhumanity.org, 2022