3 things we do to protect your financial plan
"Investing is simple but not easy" – Warren Buffet.
2022 year to date the S&P 500 is down approximately 20%.
The NASDAQ is approximately minus 30%.
For investors looking for reassurance that things are improving, the headlines aren't very encouraging.
Interest rates are rising, economic activity is slowing.
The value of both bond and equity markets has fallen.
The questions many people are asking is "Will this ever end?" and "What shall we do in the meantime?".
As planners, we're fond of saying, the best thing to do in this situation, is to do nothing.
Even though doing nothing might feel unnatural.
History has shown us that short-term volatility won't stop the long-term positive performance of markets.
We realise that this makes our advice sound so simple – surely there's more to it than 'doing nothing?'
Well like a swan on a river, we remain calm on the surface, but there's a lot going on underneath.
So let's take a look at what we, as planners do in more depth.
And particularly, how we help during periods of market volatility.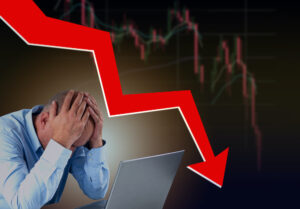 ---
Creating The Financial Plan
Firstly, no one invests without a financial plan.
We help make sure you're in the best investment strategy possible.
Are your investments diversified enough?
Most importantly, does your strategy match up with the levels of risk you're prepared to take?
But we also take a wider view.
Do you have sufficient cash in reserves for when you need them?
Do you have the correct blend of income, investments, and capital?
These are all things we monitor and stress test on an ongoing basis.
We make sure you are investing as per your financial roadmap.
This is to ensure your money is always working as hard as it can, no matter what the economic environment.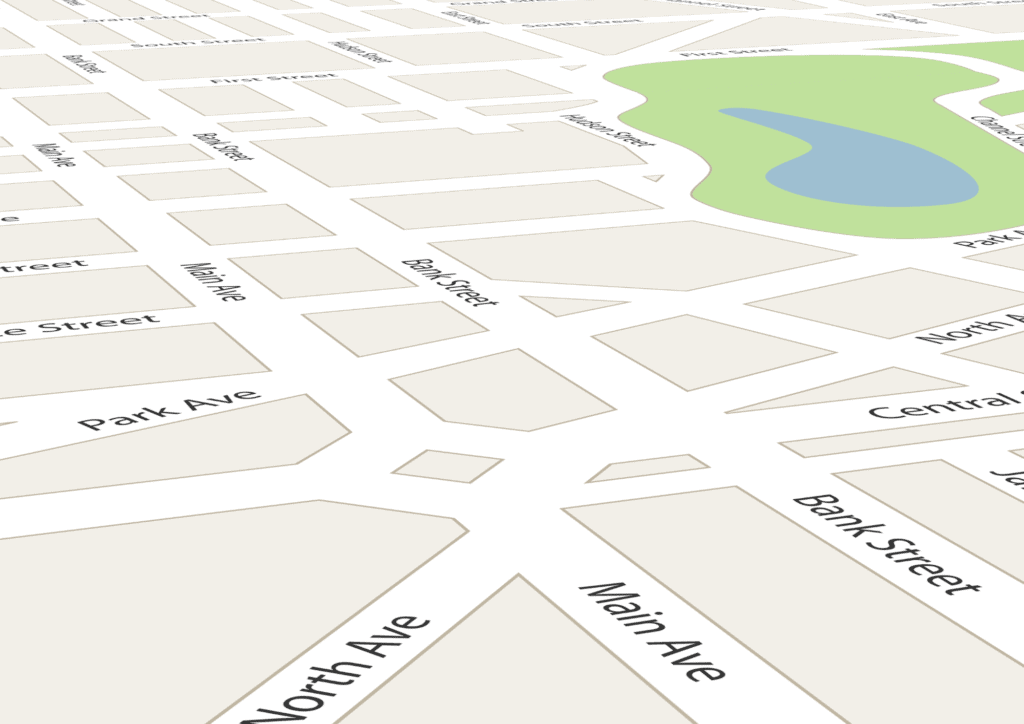 ---
Behavioural Coaching
Short-term volatility can scare some investors into deviating from their investment philosophy and strategy as they try to chase higher returns.
It's our job to reassure you that these feelings are completely natural – they're linked to our inner cavemen!
Evolution obviously favored those who were good at 'fight or flight' and so emotionally you're wrestling with prehistoric feelings that are hardwired within you!
As I consistently say, investing is an emotive act.
People are emotionally attached to their own money.
What often helps is to point out the difference between emotions and facts.
Wanting to cash out of the market is what your inner caveman wants you to do.
But constantly dipping in and out of your investments will disrupt your long-term financial strategy.
Trying to time the market never works, or at least not on a regular, consistent basis.
We back this up with facts.
For example, according to JP Morgan's annual retirement guide, a $10,000 investment over 20 years (based on the S&P 500 index) would be worth more than $60,000 if fully invested.
But, if an investor, selling out of the market temporarily, missed the 10 best days, that amount would be cut in half.
If they missed the 20 best days, that amount would shrink to a third of the potential value.
It certainly makes you think!
---
Personalising
When we get calls from clients who are worried about the impact the current environment is having on their investments a key question is "What do you need the money for?"
If you're retired, for example, and drawing down enough income from your pension to meet your needs, and if you've also got enough cash reserves in the bank, then the money invested isn't needed at the moment.
It's for the long term, 5 years plus.
Reminding people of what the market activity means for them helps, and their own situation is incredibly important.
The markets are there to fuel your plan.
As long as your plan is correct and kept up-to-date, it should help you achieve your financial goals for a long time yet.
It's always worth remembering that, even if you see your investment drop 10% – that's 10% from its peak, not your initial investment.
Of course, nobody likes seeing their investment drop in value, even if it's only temporary.
But it might help to know that we're all in the same boat.
There's no secret strategy that everyone else is following that's immune to changing market environments.
We're all in this together.
What we will do though is help you stick to your core principles.
That should mean you avoid a negative impact further down the line.
That means that whether it's dependable income that lasts the rest of your life, or building a legacy to pass to grandchildren, it's all in the plan.
---
Summary
To summarise, down markets are a perfectly normal part of investing.
We know, the markets generally have one bad year in four or five.
Therefore, the negative year earns you the positives of the other three.
However, when the downmarket happens it's important to not act based on emotions or short term market movements.
To be a successful long term investor, you have to act on your plan.
Remove the emotion from investing.
---
How We Help
Are you worried about current investment markets and volatility?
Do you have current pensions and investments and you're unsure about how they are invested?
We will happily review them for you and clarify how they are invested.
Furthermore, we will let you know how suited they are to your long term objectives.
If they are suitable, we'll tell you.
If not, we can make recommendations to improve them.
Click the link below to schedule an initial call with us.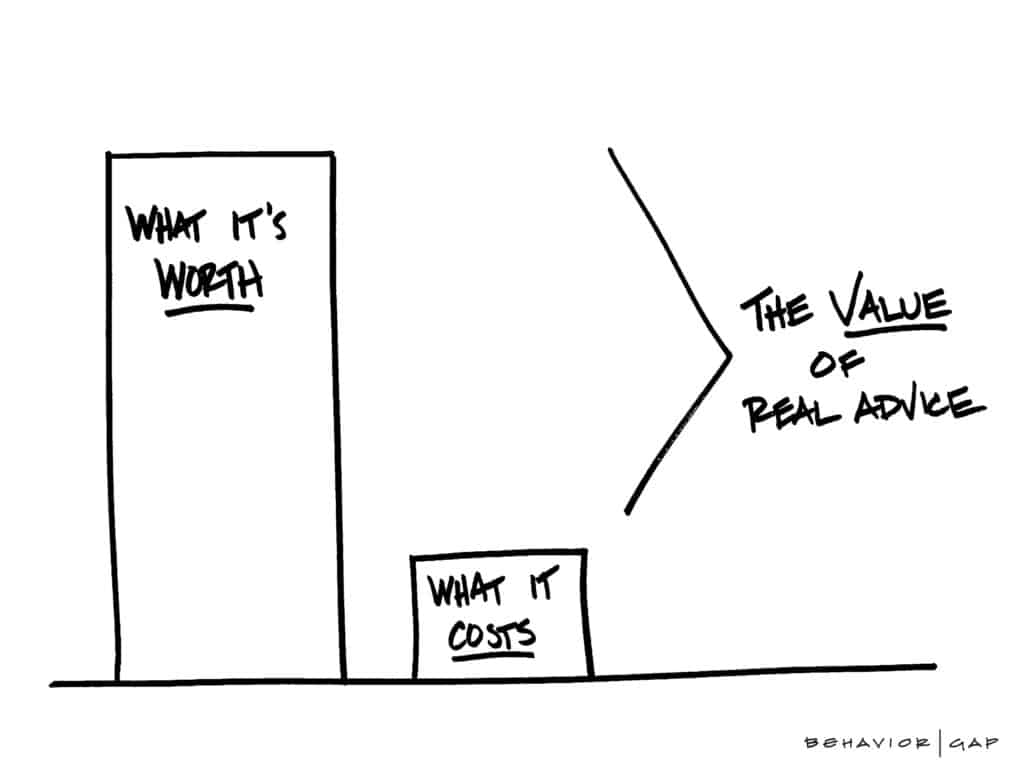 Get in touch
To discuss further email us at info@fortitudefp.ie or request a callback.
Alternatively, you can get us on 086 0080 756 or access our diary here and book a call at your convenience.
Why not visit our insights.
A multitude of information on various financial subjects covering all aspects of saving, investing, financial planning, protection and pension advice.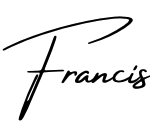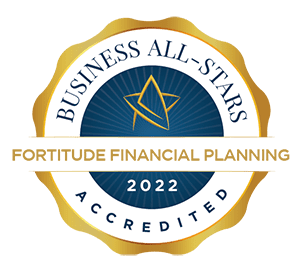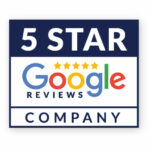 Our blog posts are intended for information purposes only and should not be interpreted as financial advice.
You should always engage the services of a fully qualified financial planner before entering any financial contract.
To discuss engaging the services of Fortitude Financial Planning please email us at info@fortitudefp.ie.
Fortitude Financial Planning Ltd will not be held responsible for any actions taken as a result of reading these blog posts.