U.S. Markets
After sliding for much of last month on rising yields, credit rating downgrades, and economic weakness out of China, stocks staged a late-August rally to help trim losses.
The Dow Jones Industrial Average lost 2.36%, while the Standard & Poor's 500 Index dropped 1.77%. The Nasdaq Composite fell 2.17%.1
Another Weak August
In recent years, August has had a reputation as a weak month for stocks. Since 1986, August stock market performance has ranked as the lowest of all 12 months, returning on average a negative 0.8%.2
The August 2023 weakness mirrored historical experience, so the declines seen in the past month did not surprise many market analysts, especially given that the market was perhaps due for some consolidation following the strong performance through the first seven months of the year.
August Headwinds
The stock market battled a number of headwinds.
Rising bond yields pressured stocks throughout the month, while investors were surprised by a downgrade of U.S. government debt at the start of the month and a credit downgrade of several banks toward the end of the month.
Economic news out of China also proved to be unsettling. Falling exports and fresh troubles in their already stressed property market indicated that China was having more difficulty escaping its economic doldrums—an unfavorable development for global growth.
Earnings Upbeat
The second earnings season came to a conclusion in August with better-than-expected results. As of August 25th, with 485 of the companies in the S&P 500 reporting, 79% posted earnings above market estimates.
Earnings growth rates were highly dispersed, with the Consumer Discretionary sector showing solid results and the Energy sector reporting softer numbers.3
Toward the month's end, stocks rallied on "a proceed carefully" rate hike message from Fed Chair Powell at Jackson Hole and weak economic data, which triggered a retreat in bond yields that helped push stocks higher.
Sector Scorecard
The only industry sector posting a gain was Energy, which rose 3.73%. The remaining industry sectors ended lower last month, with losses in Communications Services (-2.46%), Consumer Discretionary (-2.34%), Consumer Staples (-4.77%), Financials (-1.81%), Health Care (-0.43%), Industrials (-1.47%), Materials (-2.22%), Real Estate (-3.12%), Technology (-1.21%), and Utilities (-6.61%).4
What Investors May Be Talking About in September
All eyes are expected to shift to the Fed's two-day meeting, which concludes on September 20. Since the Fed's July 2023 meeting, when the federal funds rate was hiked by a quarter percentage point, inflation reports have shown moderate price increases, perhaps supporting the case for holding off on a rate hike.5
However, economic growth appears to be accelerating.
Second-quarter gross domestic product grew at an annualized rate of 2.1 percent, which was a bit faster than the first quarter's expansion rate of 2.0%.6
World Markets
August weakness was more pronounced in overseas markets as investors grappled with persistent inflation in Europe, the prospect of another rate hike by the European Central Bank, and deepening economic woes in China.
For August, the MSCI-EAFE Index fell 4.10%.7
European markets were nearly uniformly lower, with losses in France (-2.42%), Germany (-3.04%), Italy (-2.74%), Spain (-1.41%), and the U.K. (-3.38%).8
Some Pacific Rim markets were even weaker. Hong Kong lost 8.45%, Australia 1.42%, and Japan 1.67%.9
The Fed
The minutes from the July meeting of the Federal Open Market Committee showed that most members voiced some risks in raising interest rates beyond the quarter-point increase they agreed to implement.
Also acknowledged was the risk that inflation would not come down sufficiently and may require additional rate increases.19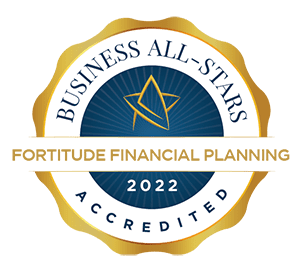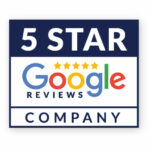 Our blog posts are intended for information purposes only and should not be interpreted as financial advice.
You should always engage the services of a fully qualified financial planner before entering any financial contract.
To discuss engaging the services of Fortitude Financial Planning please email us at info@fortitudefp.ie.
Fortitude Financial Planning Ltd will not be held responsible for any actions taken as a result of reading these blog posts
1. WSJ.com, August 31, 2023
2. MarketWatch.com, July 29, 2023
3. LipperAlpha.refinitive.com, August 25, 2023
4. SectorSPDR.com, August 31, 2023
5. FederalReserve.gov, 2023
6. AtlantaFed.org, 2023
7. MSCI.com, August 31, 2023
8. MSCI.com, August 31, 2023
9. MSCI.com, August 31, 2023
10. CNBC.com, August 30, 2023
11. WSJ.com, August 4, 2023
12. CNBC.com, August 15, 2023
13. MarketWatch.com, August 16, 2023
14. CNBC.com, August 22, 2023
15. Finance.Yahoo.com, August 23, 2023
16. CNN.com, August 23, 2023
17. CNBC.com, August 10, 2023
18. Morningstar.com, August 24, 2023
19. WSJ.com, August 16, 2023
20. Weather.gov, March 2023
21. NationalToday.com, March 2023
22. Bankrate.com, May 27, 2022